Our API 670 proximity probes can be used together with
PCH Proximity Monitors
or any other brands of vibration monitors. Each oscillator is calibrated against a steel target, typically 42CrMo4(DIN 1.7225) and delivered with a calibration certificate. The actual actual sensitivity can be adjusted in PCH Proximity Monitors after an onsite validation. If the material differes a lot from EN/DIN 1.7225 special calibration of the oscillator can be offered; like for stainless steel EN/DIN 1.4462.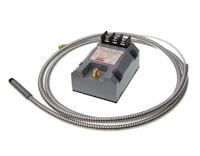 The probes are available in the following tip diameter versions: Ø5, Ø8, Ø11, Ø16, Ø18, Ø25, Ø32, Ø40 and offer output in voltage 8 V/mm, 4 V/mm or 2 V/mm.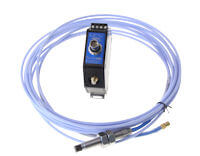 We offer customized probes as well as Bently™ Nevada compatibles probes from CTC with typically 5 and 9 meters of cable.