Proximity Probes /
Eddy Current Probes
Proximity probes – or displacement sensors – are non-contact transducers used to monitor shaft movement, i.e. the vibration levels of a machine.

The proximity probes are suitable for a variety of applications such as the shaft location of sleeve bearing machines, the monitoring of thrust bearing wear, vibration measurements, thermal expansion and more.
A typical installation at a hydro plant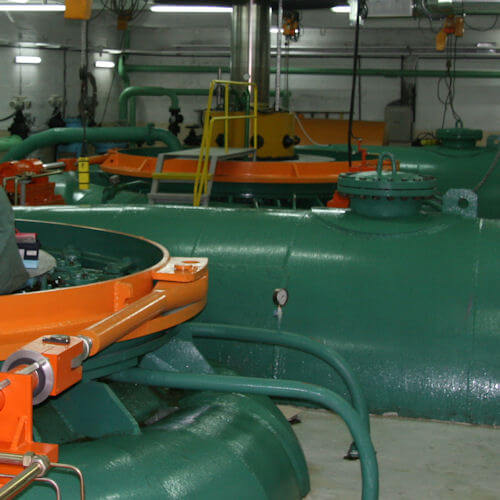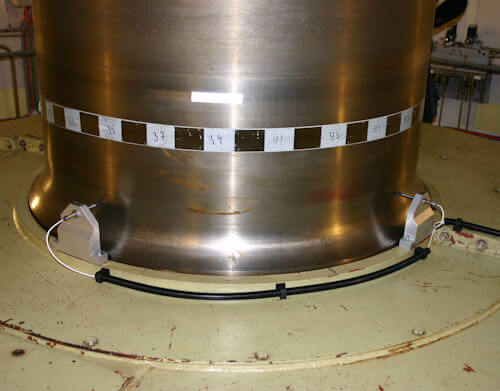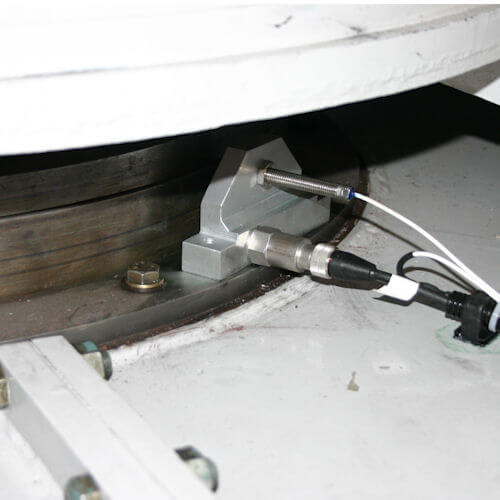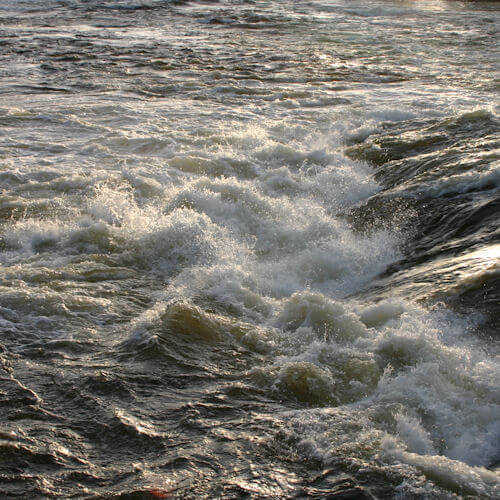 Proximity Probes
We offer a range API 670 proximity probes with varying tip diameters, which can be used with our PCH Proximity Monitors or any other brand of vibration monitors.

The proximity probes are available with the following tip diameters:

Ø5, Ø8, Ø11, Ø25
We offer customized probes as well as Bently™ Nevada compatible probes from CTC with 5- and 9-meter cables.
Calibration of Your Proximity Probes
Each oscillator is calibrated against a steel target, typically 42CrMo4(DIN 1.7225), and delivered with a calibration certificate.

The actual sensitivity can be adjusted in PCH Proximity Monitors following an onsite validation.

If the material differs considerably from EN/DIN 1.7225, special calibration of the oscillator can be provided; the same applies to stainless steel EN/DIN 1.4462.

Test Your Eddy Current Proximity Probes
It is important that your proximity probes measure vibrations and the axial position correctly. To test the functionality and sensitivity of your Eddy Current probe, choose between these proximity probe testers from
kmo turbo
(DE):
The LoopChecker
The LoopChecker allows you to perform a functional test of the entire measuring loop, including the proximity probe, wiring, evaluation unit, indication and monitoring unit.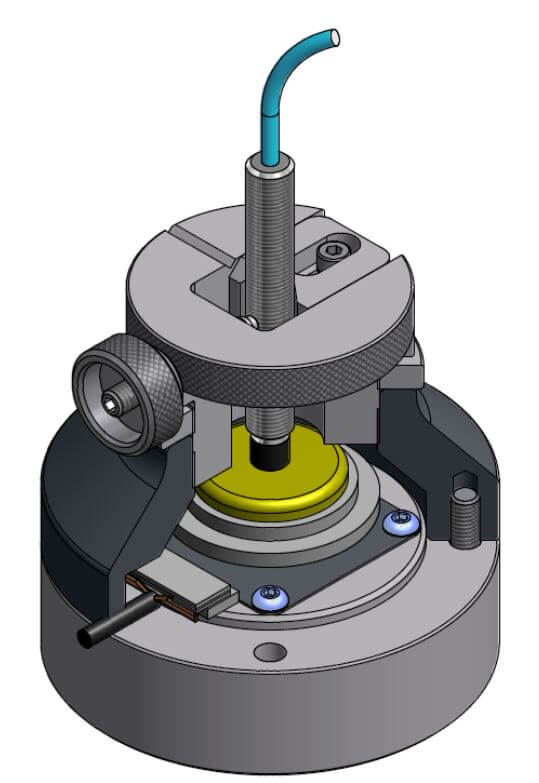 The SensiChecker
The SensiChecker allows you to test the sensitivity of the measuring circuit and can be used with forward-mount probes as well as reverse-mount probes.