Most PCH Engineering vibration meters, vibration sensors, vibration monitors, vibration transmitters, and vibration guards can be repaired or replaced with new parts.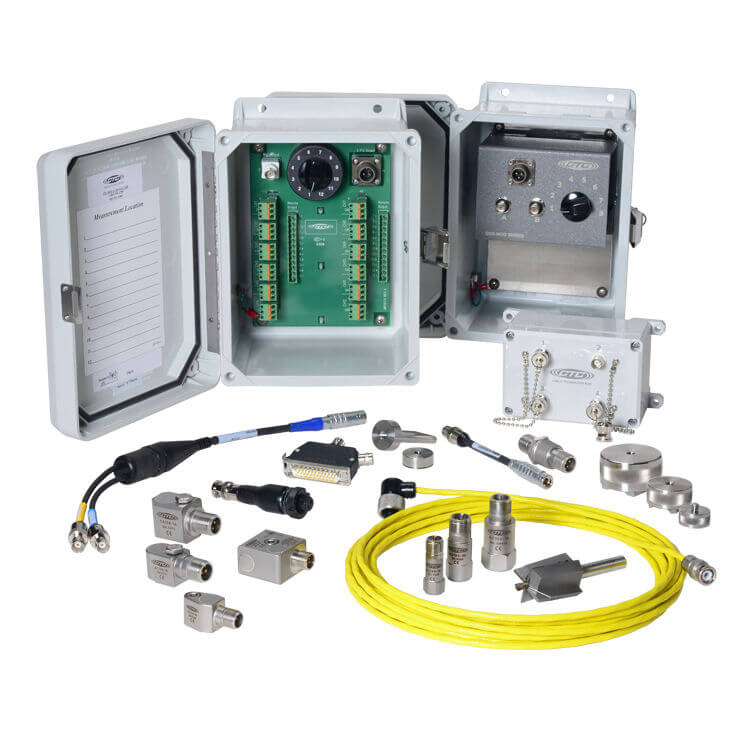 We currently support product families such as:
PCH 1008 (repairs only)
PCH 1016
PCH 1028 (repairs only)
PCH 1046 (repairs only)
PCH 1230, PCH 1232
PCH 1420 and accessories

... as well as selected, factory-fitted products manufactured for OEMs.
Discontinued models
We have been developing vibration monitoring equipment for almost 30 years, and some of our earliest models are now discontinued.

If you are the owner of one of the following products, we recommend you upgrade to a newer, corresponding model:

Spare parts for OEM-labelled monitoring equipment
If you have OEM labelled goods with a PCH product code, we recommend you contact your OEM for fully configured spare parts.

If it is not possible to source a spare vibration monitor / sensor / proximity probe from your OEM, please check the documentation to see if you can identify the original PCH code and CHF code, and send us your request for spares.

If you need help, please contact us, and we will do our best to assist you.
Common OEM spare parts.
We supply units with OEM label for Westfalia, GEA, Andritz, Aertzen, GEA Niro, BMA, and others. Example of OEM product codes are PCH1270/CHF5210, PCH1272/CHF8253, PCH1275/CHF5209, PCH1270/CHF5212, PCH1277/CHF8254, PCH1270/CHF5213, PCH1270/CHF8210, PCH1106 MK2/CHF8170, PCH1270/CHF8210, PCH1008, PCH1016, PCH1026 MK1, PCH1026 MK2, PCH1028, PCH1046, PCH1072, PCH1073, AC110-2A.