Would you like to connect new or existing digital vibration monitors from PCH to your LAN or to the internet?

Then you need the PCH EtherBridge.

Simply connect the RS-485 connection from the PCH Vibration Monitor to the PCH EtherBridge and you are ready to access your vibration monitors through your LAN.

You can daisy-chain up to 20 PCH vibration monitors to the same PCH EtherBridge, even over huge distances, as long as the RS-485 connection is established according to best practice guidelines.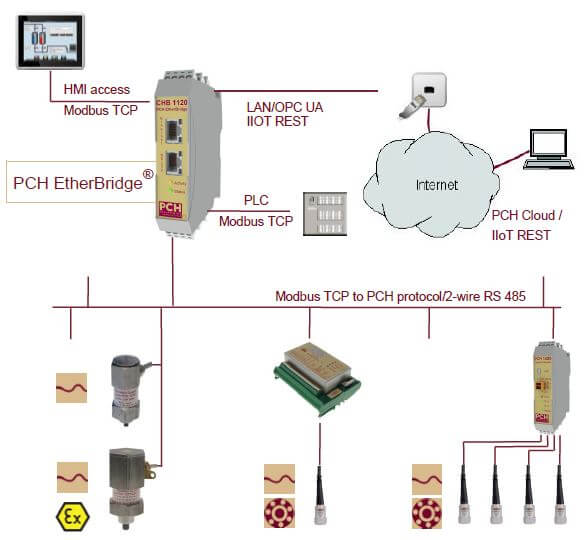 Contact us
to learn how you can benefit from our Smart Factory and IIoT solutions.