PCH Vibration Studio® is the latest user software for selected PCH Vibration Monitors.
PCH Vibration Studio® is used for easy overview, parametizing and back-up of settings in up to multible PCH Vibration Monitors in a network.The software offers online trending, time stream recording and a FFT diagnostic and analysing tool.
PCH Vibration Studio® is a free user software for PCH Vibration Monitors. From remote through network or by direct RS-232/485 connection you can access PCH Vibration Monitors by a standard computer. All vibration detectors and their levels are visualized when connected to your computer and any active alarms are clearly seen.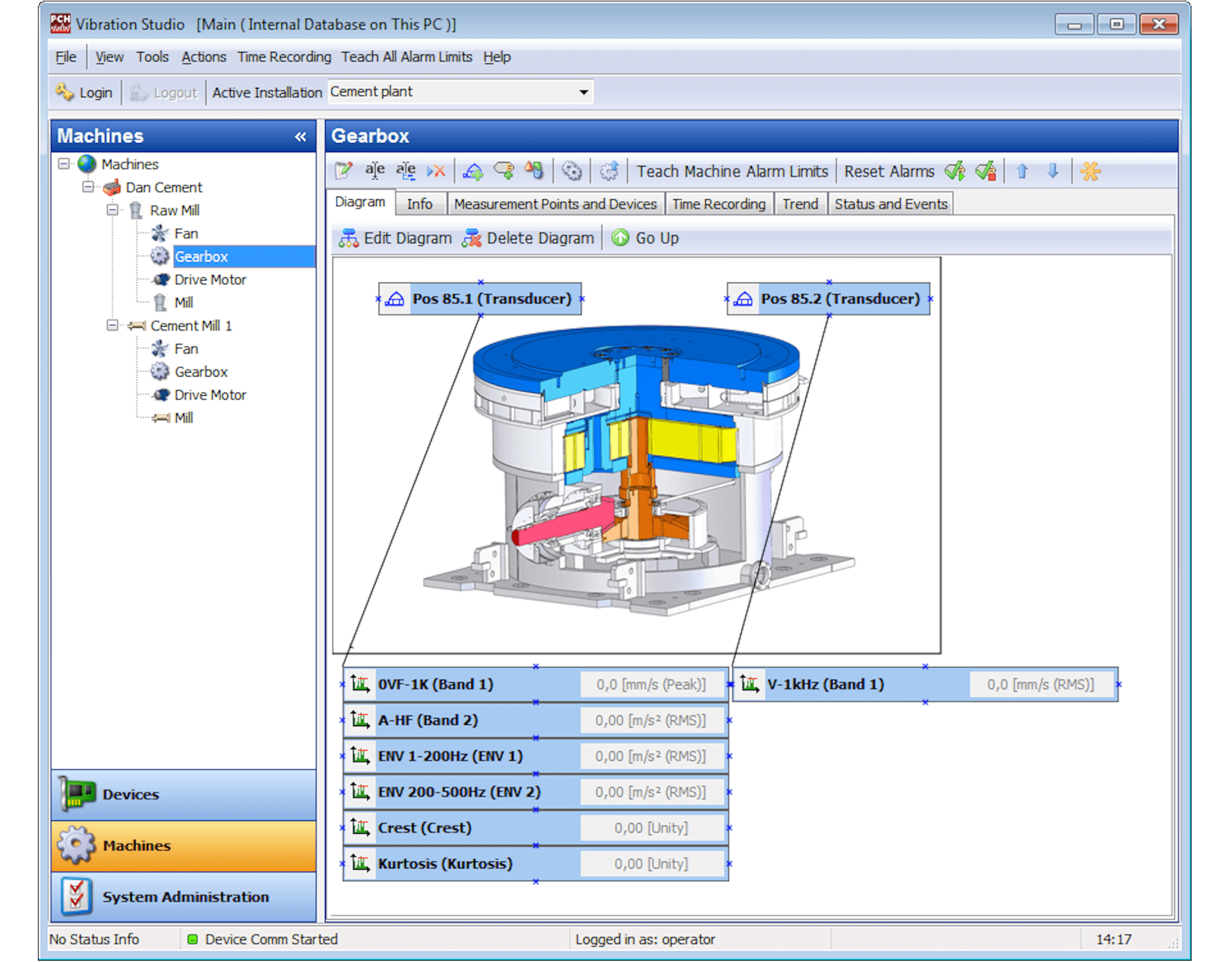 The user software can be used for permanent monitoring, occasionally check-up or reserved for specialists only.