Structural vibration monitoring helps detect emerging faults in large structures such as bridges and wind turbines.
Maintenance can be scheduled based on the condition of the structure, preventing machine damage, collapses and catastrophic failures.
20 years of experience in structural protection
Since 1998, PCH Engineering has been the leading provider of safe protection systems to wind turbine manufacturers across the globe.
We have more than 20 years of experience in designing vibration monitors for wind turbine manufacturers and asset owners, and our structural vibration monitor is fitted to over 100,000 wind turbines worldwide.
Customised turbine monitoring solutions for OEMs
Our engineers help original equipment manufacturers (OEMs) optimise the protection of their wind turbines when producing new wind turbines and when making design improvements to existing wind turbines.

By choosing PCH Engineering, you get a professional OEM partner with international experience, who listens to your requirements and modifies the solution accordingly.
---
PCH 1026 Structural Vibration Monitor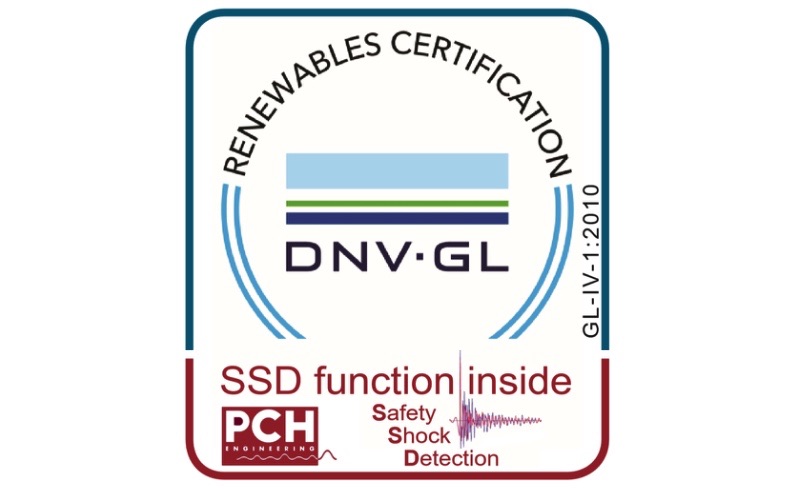 Our structural vibration monitor, PCH 1026, is developed in close collaboration with the wind industry in Denmark.

The PCH 1026 provides permanent monitoring of low frequency structural and seismic vibrations.

It is suitable for very low frequency applications such as the tower and blades of wind turbines or steel towers, chimneys, bridges and buildings.

The PCH 1026 is certified according to Germanischer Lloyd GL2010 guidelines and ISO13849-1 as a Pl=d safety component. In addition, it is certified to monitor vibrations in buildings according to ISO 4866.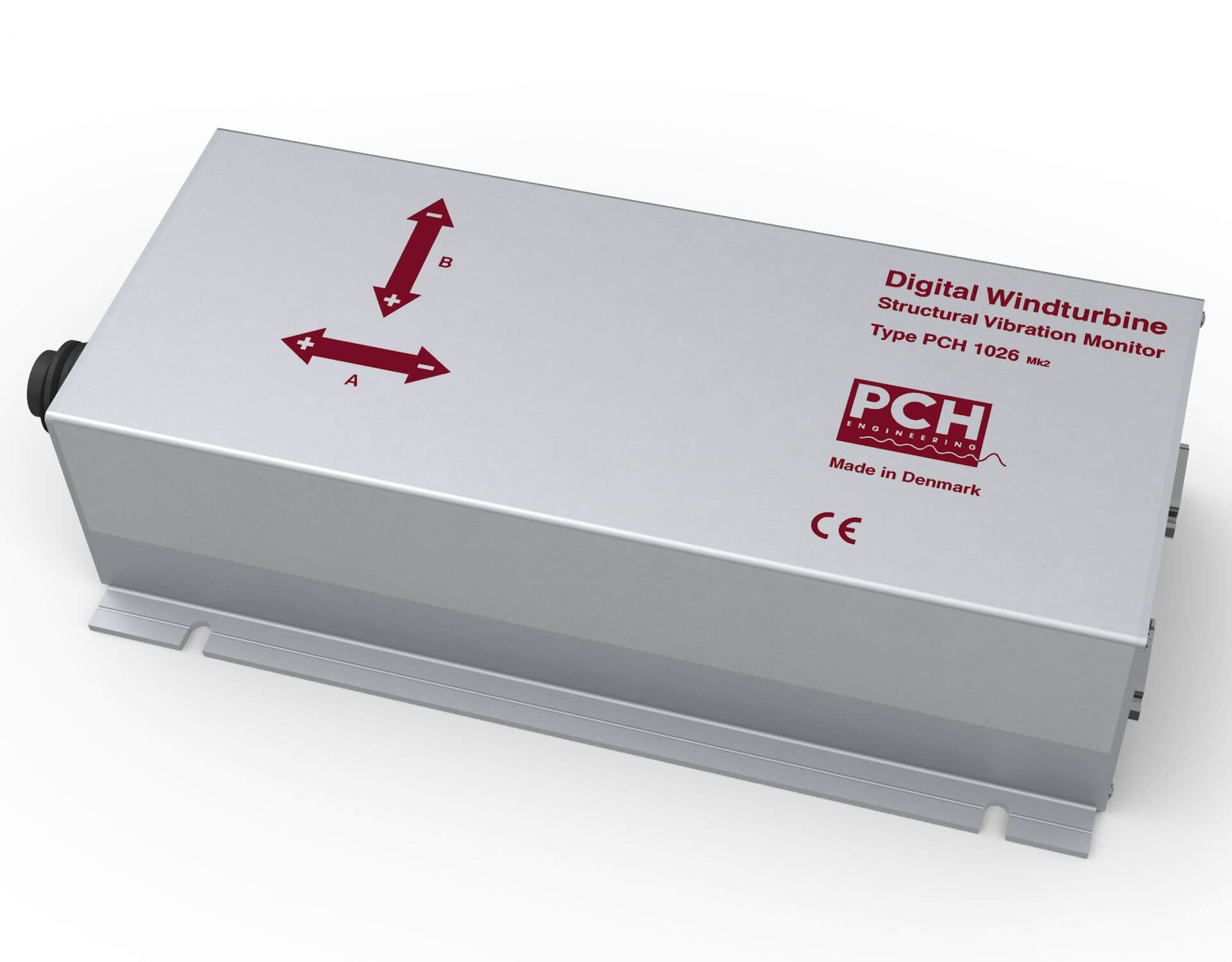 Main features:
Sensors: 1 built-in 3-axis accelerometer + up to 4 external sensors
Frequency range: adjustable, 0.1-200 Hz or 0.1-1,000 Hz (2 bands only)
Measuring range: adjustable
Signal detection: RMS, Peak, Peak to Peak
Measuring parameter: acceleration, velocity, displacement
Outputs: 4 4-20 mA outputs, 12 data outputs, 4 alarm relays, 1 GL2010 certified SSD card with independent output for safety loop
Communication: USB, RS232, RS-485, Fieldbus, ProfiNet, ProfiSAFE, EtherCat, Ethernet/TCP
Compliance: SIL 2, PL-d, IP 54, ISO 13843, GL2003, GL2010

Your Safe Choice in Protection Monitoring
The PCH 1026 monitor is fully configured for use and includes technician and administrator access levels for maximum security.

As a wind turbine manufacturer or asset owner, you can rest assured that each monitor is made from high quality and high precision components, and we follow a well-tested procedure using signed specification documents to ensure that each monitor is set as requested.

Our products grow with your wind turbine and can always be upgraded or adapted to your future needs. We further develop our products continuously to offer you new and safe technologies which improve the safety chain of the wind turbine.