Certifications and compliance
All PCH Engineering's products adhere to strict quality standards. Every single product has been tested before delivery, and we have an advanced product and part tracing system allowing us to track details of every unit manufactured.

Below are examples of listings and certifications. Not all apply to all products. Please contact us about the certificates, safety manuals and other documents for specific products.
Certification listings
You will find the following certification listings within our product range:
CE mark incl. EMC compliance (Europe)
UL mark (North America)
EAC / GOST-R (Russia / Eurasian Economic Union)
CCoE (India)
EX certification
Our EX-marked products have the following Ex approvals:
IECEx / ATEX zone 0 / 20
IECEx / ATEX zone 1 / 21
(and upwards as per IEC/EN 60079-0:2012+A11:2013, EN60079-1:2014, EN60079-31:2014).
Functional Safety certification
We follow the functional safety directives below, and our products are certified for use in functional safety chains:
Performance level: Pl-d
Wind turbine safety: DNV-GL 2010 (wind turbines)
SIL 1 & SIL 2 (Safety Integrity Level) as per IEC61508/EN61508
Acceptability of Electronic Assemblies as per IPC-A-610F
Quality system certification
Our production adheres to this ISO certified quality management system: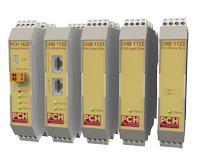 View products
To learn more about the certifications and listings for your specific product or market: