With
PCH Cloud
, our advanced IoT condition monitoring solution, you get online access to your vibration data on the PCH Dataviewer platform.
The PCH Dataviewer platform visualises your real-time vibration data, enabling remote analysis and comparison of vibration data from all your machines, regardless of their location.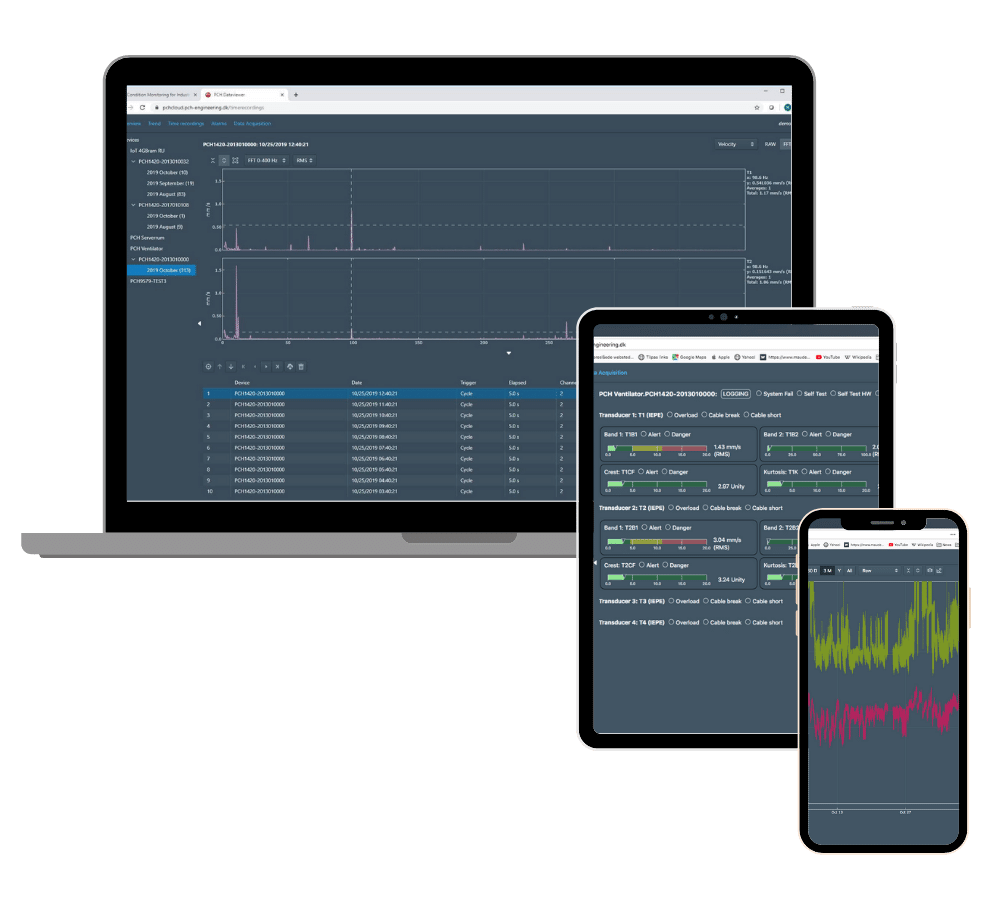 Data visualisation

Real-time vibration data for individual machines

FFT data

Trend data

Historical data
---
Access vibration data anytime, anywhere
You can access the PCH Dataviewer platform from any internet browser on any device – a computer, tablet or smart phone – with an internet connection.

No software installation is necessary.
Safe, cloud-based data storage
The PCH Dataviewer data is stored in a secure cloud database, the PCH Cloud. If you prefer, you can transfer data automatically from the PCH Cloud to a cloud database of your choice.

Whether you store your data in the PCH Cloud or in your own database, you retain ownership of your data at all times.
---
Cloud benefits for OEMs and machine service providers
The online data access of the PCH Cloud solution enables you to provide a better service to your customers.

With the data overview in the PCH Dataviewer platform, you can analyse machine behaviour and problems remotely to get a better understanding of how your clients are using their machines, and you can predict the need for maintenance.
Cloud benefits for machine owners
The PCH Cloud gives you remote access to and visualisations of vibration data in the PCH Dataviewer platform. This is especially convenient if you have machinery in more than one location, perhaps in several countries.

With the PCH Cloud solution, your team of data specialists can monitor the condition and analyse and compare the behaviour of your machinery worldwide from one, central location.
Cloud benefits for machine operators
The online access to and visualisations of data makes it easy for machine operators to check the current condition of the machinery using nothing but your phone.

All you have to do is log on to the PCH Dataviewer platform from your phone browser, and voila! You get a comprehensive overview of the current situation based on real-time data.
---
Learn how the IoT condition monitoring solution PCH Cloud and the PCH Dataviewer platform can help bring your machine safety measures up to date:
---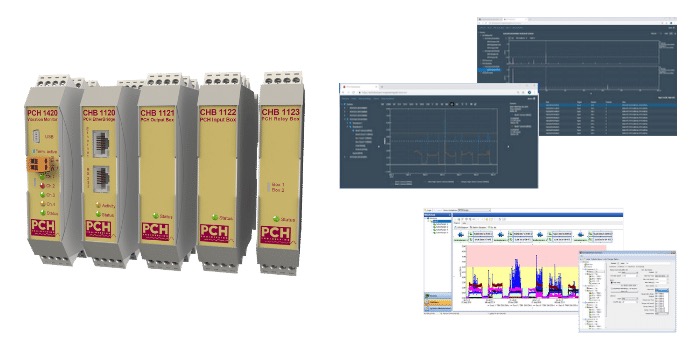 ---